"From Mind to Brain": Cognitive Science and Cognitive Neuroscience
Cognitive Science
Cognitive Science is an interdisciplinary research field to study the mind, intelligence and the brain.
Within the hexagon of the main research fields Psychology, Neuroscience, Linguistics, Humanities, Philosophy, Education, Anthropology, Artificial Intelligence and Economics, research in Cognitive Science deepens the understanding from mind to brain, from behaviour to neurophysiological phenomena, from culture, art and social thinking to their brain based underpinnings.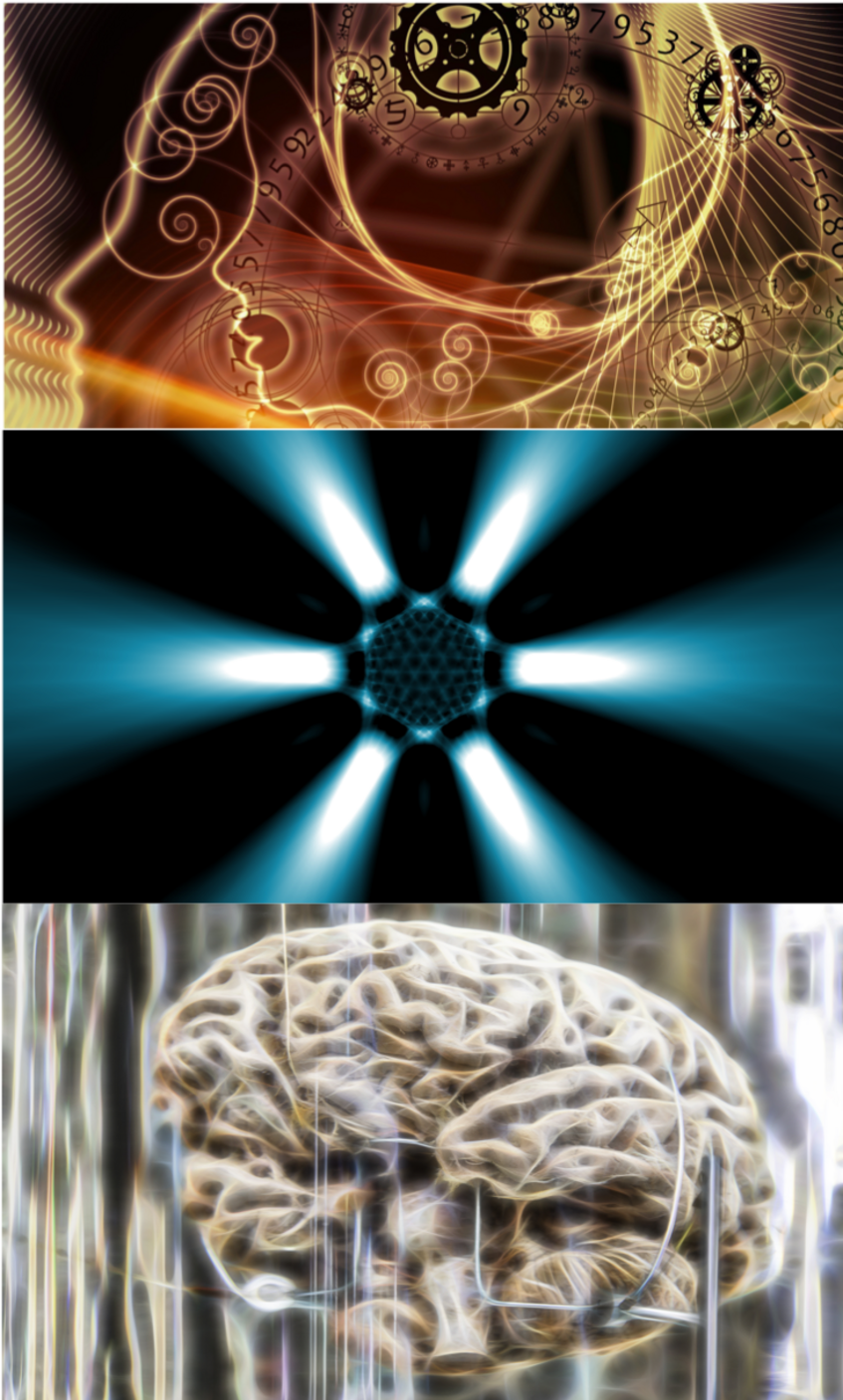 Cognitive Neuroscience
Cognitive Neuroscience combines different scientific research areas in which the structure and functioning of nervous systems are examined.
Due to the variety of methods used, neuroscientific research is conducted by scientists from many different disciplines such as physiology, psychology, medicine, biology, computer science, or mathematics together with related scientific fields such as information technology or robotics.
Current Research Projects
We are the host institution to many research projects funded by the University of Vienna and (inter-)national third-party funding agencies.
FWF
Following the Festaiuolo. How Do Deictic Gestures in Painting Influence the Beholder's Gaze?
Period: December 2022 - December 2025
Principal investigators: Dr. Temenuzhka Dimova; Univ.-Prof. Raphael Rosenberg
Funding program: FWF ESPRIT
Involved Fields: Art History, Gesture Studies, Eye tracking, Deaf Studies, Cognitive Science
WWTF
A novel approach to investigate multi-modal attractiveness in humans and animals
Period: June 2019 - May 2022
Principal investigators: Univ.-Prof. Dott. Leonida Fusani, Univ.-Prof. Dr. Helmut Leder
Funding program: WWTF - Wiener Wissenschafts-, Forschungs- und Technologiefonds
Externe Kooperationspartner: Veterinärmedizinische Universität Wien
Involved fields: Cognitive Science, Empirical Aesthetics, Cognitive Biology
Project Website: Comparative Aesthetics
FWF
Die Rolle des Opiatsystems bei Empathie für Schmerz
Period: May 2019 - May 2022
Principal investigators: Univ.-Prof. Dr. Claus Lamm, Mag.Dr. Markus Rütgen, Isabella Wagner, Georgia Silani
Funding program: FWF - Fonds zur Förderung der wissenschaftlichen Forschung
Involved fields: Cognitive Science, Neuroscience, Neuropsychopharmacology
FWF
Die Mikrophänomenologie zwischenleiblicher Synergiepraktiken
Period: March 2020 - March 2023
Principal investigators: Mag. Dr. Michael Kimmel
Funding program: FWF - Fonds zur Förderung der wissenschaftlichen Forschung
Donau-Universität Krems, FFG, Strategy Sprints
Ein Framework der Organisationalen Improvisation
Period: September 2019 - September 2022
Principal investigators: A.o.Univ.-Prof. Dr. Markus Peschl
Funding program: Donau-Universität Krems, FFG, Strategy Sprints
WWTF
Convergent evolution of the social brain? A comparative dog-human fMRI approach | EVOSOCBRAIN
Period: October 2019 - September 2022
Principal investigators: Univ.-Prof. Dr. Claus Lamm, Mag. Dr. Ludwig Huber, DI Dr. Christian Windischberger
Funding program: WWTF
External partners: Veterinärmedizinische Universität, Medizinische Universität Wien
Involved fields: Cognitive Science, Cognitive Biology, Neuroscience
WWTF
A novel approach to investigate multi-modal attractiveness in humans and animals
Period: June 2019 - May 2022
Principal investigators: Univ.-Prof. Dr. Leonida Fusani, Univ.-Prof. Dr. Helmut Leder
Funding program: Wiener Wissenschafts-, Forschungs- und Technologiefonds (WWTF)
ÖAW
AI-supported adaptive serious gaming
Period: October 2017 - September 2020
Principal investigators: DI Barbara Göbl, Univ.-Prof. Dr. Thomas Slunecko,
Funding program: ÖAW DOC Team
Involved fields: Cultural anthropology, Cognitive science
ÖAW
Difficulty and strategies in emotion regulation
Period: October 2017 - September 2020
Principal investigators: Dayana Hristova, M.Sc., Dr. Michael Kimmel, Univ.-Prof. Thomas Slunecko,
Funding program: ÖAW DOC Team
Involved fields: Cultural anthropology, Cognitive science
WWTF
Period: July 2016 - June 2019
Principal investigators: Univ.-Prof. Raphael Rosenberg, Univ.-Prof. Helmut Leder
Funding program: WWTF "Cognition" 2015
Involved fields: Art History, Psychology
FWF
Period: June 2015 - (preliminary December 2017) prolonged and running
Principal investigator(s): Dr. Michael Kimmel
Funding program: FWF Stand-alone Projects
Involved fields: Cognitive Ethnography (Empirical Phenomenology, Joint Action/Interaction, Embodied Cognition)
FFG
Period: October 2014 - (preliminary October 2016) prolonged and running
Principal investigator(s): A.o.Univ.-Prof. Dr. Markus Peschl
Funding program: FFG COIN
Involved fields:
FWF
Period: September 2013 - (preliminary Mai 2017) pro-longed and running
Principal investigator(s): Univ.-Prof. Raphael Rosenberg
Funding program: FWF Stand-alone Projects
Involved fields: Art History, Psychology